O M G
Just one spill can cost you $1,000 or more.
Prevent computercide with the
Vector Cup Holder.
Love. Love. Love.
Love is all you need:

"You could use it on an airplane so you could have a beverage and at the same time use your laptop on the tray table, so you don't have to share the tray table with a laptop and a drink. . . . The other thing is that you could use this at home too. I have some expensive music recording equipment, and I'm always worried about spilling a drink on it. So this has uses beyond just travel. Use it at Starbucks while you're writing the Great American Novel."

"With this clip-on Vector Cup Holder ($50), you can stop playing the impossible game of trying to fit your cup, snacks, and laptops all on that tiny tray table. And you can stop spilling your coffee on your keyboard every time you hit a little rough air. You'll feel silly the first time you take it out, and then superior when yours is the only dry lap left on the plane."

". . . super-thin aluminum model securely grips table edges and holds all sorts of things, from a plastic airplane cup to an oversized water bottle. Your laptop will never fall victim to a spilled Bloody Mary again."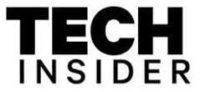 "If you're somewhat of a klutz, there's a cheap gadget you can buy for your desk that will change the game. For the past year or two, I've been using a clip-on cup holder called the Vector. All of my colleagues have since tried to steal it. The perks: It gives you extra desk space and a place to put your open-container drinks so they never get accidentally swatted or tipped. The metal design makes it sturdy and sleek. And despite daily use, the hinge hasn't become distorted, broken or snapped off."

"It's a familiar feeling of panic – that moment you realize you've spilt the entire contents of your coffee cup all over your computer. Right now in offices up and down the country, thousands of people are holding their heads in horror and scrabbling for anything dry to limit the damage."

"Those tray tables on airplanes are wicked small. If you're not careful, one elbow bump could send your cup full of soda splashing into your lap. To prevent this unhappy accident, the good people at VectorWerks designed the Vector Cup Holder."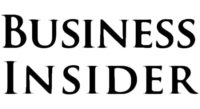 "Yes, you can always put your extras somewhere off to the side, but if you're tight on space, this sturdy, clip-on cup holder holds your drink without chewing up any more room."

"Nobody likes spilling their double mocha frappuccino on a newly purchased laptop. But the longer you own a mobile device, the greater the probability you will wreck your whole day by either dropping it or spilling something on it . . . . [The] Vector Cup Holder is an aluminum job that clips on to the side of your table, keeping your drink clear from swinging arms and pointy elbows. When not in use, it folds down for travel in a briefcase or work bag . . . . It's also not a bad insurance fee to safeguard hardware that can be worth thousands."
On and off in a second.
Fast and easy to mount and remove with just one hand.
No screws to turn.   No straps to wrestle with.
Unique clamping system securely grips tables, desks and trays up to 1½ inches thick.
Stops your drink from spilling,
whether you're drinking from a mug, or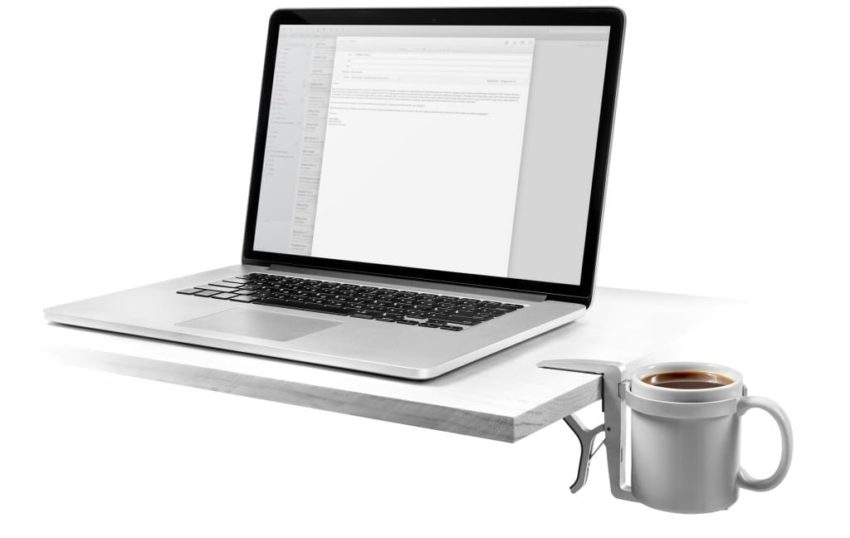 (Mugs with diameters greater than 3 inches are not supported.)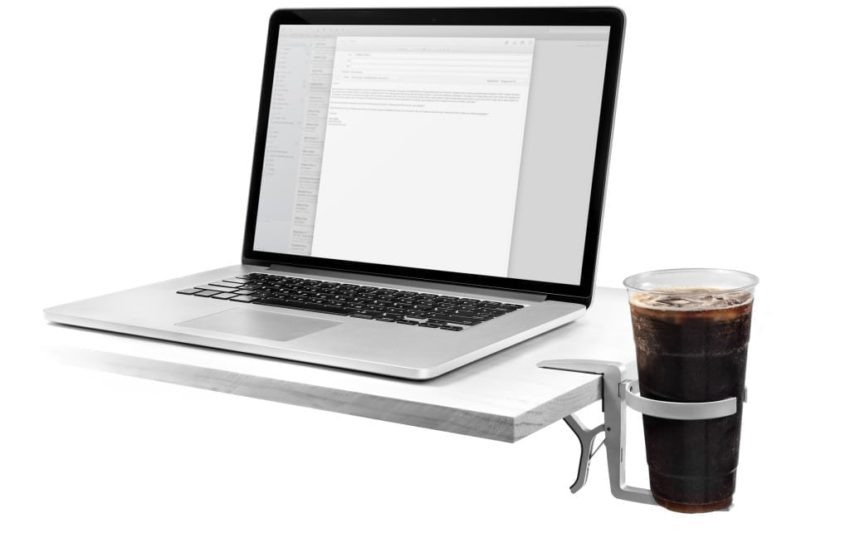 even a tiny airplane cup.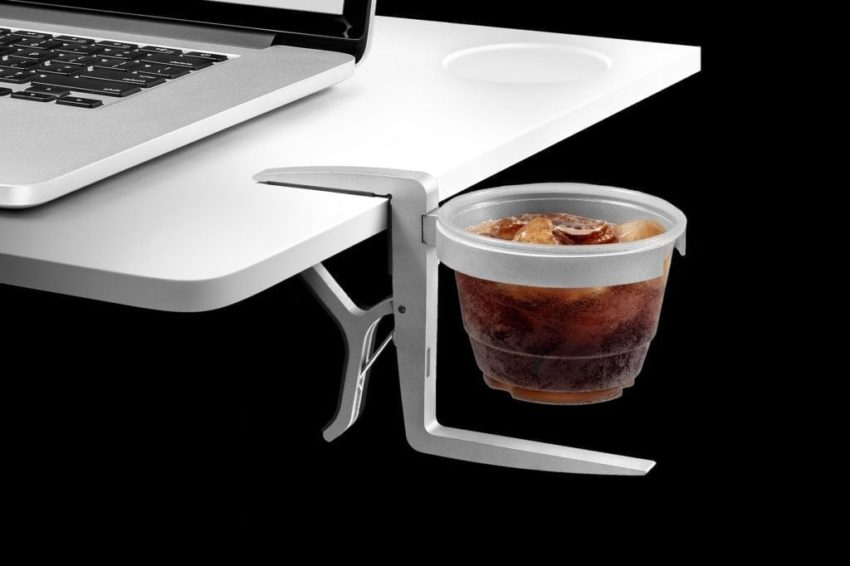 Goes here, there and everywhere.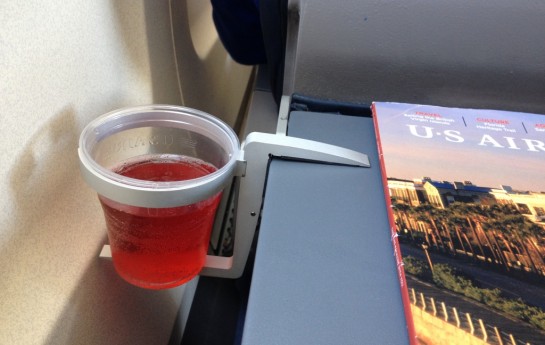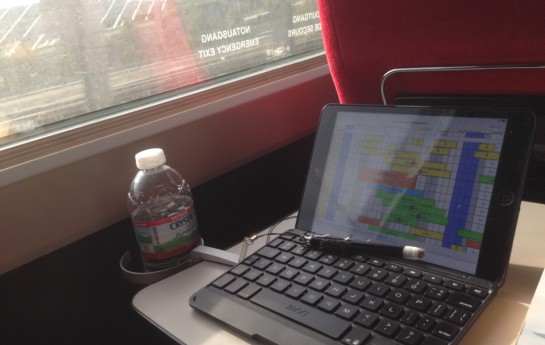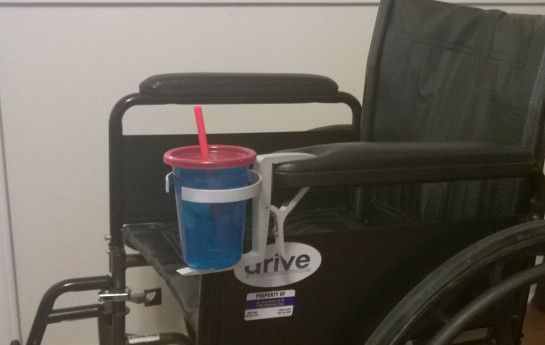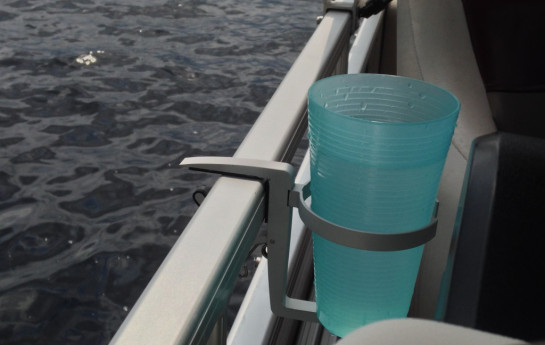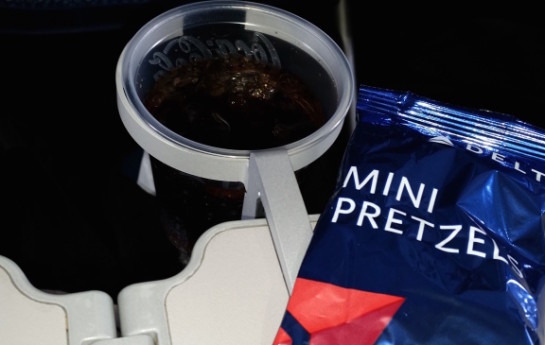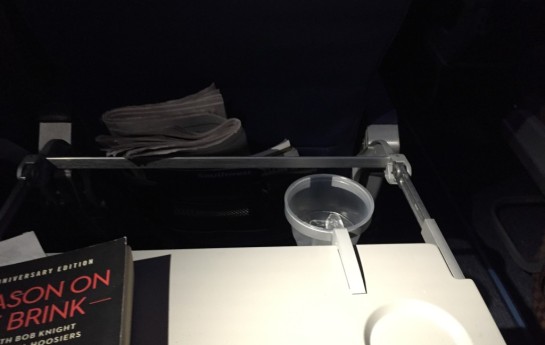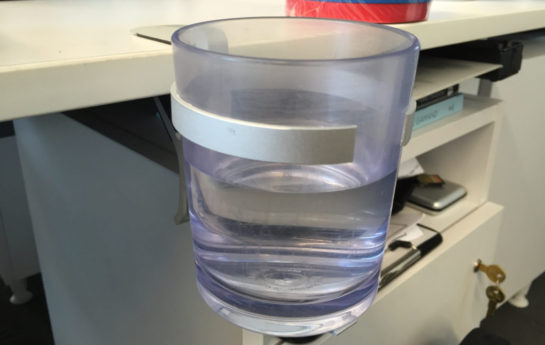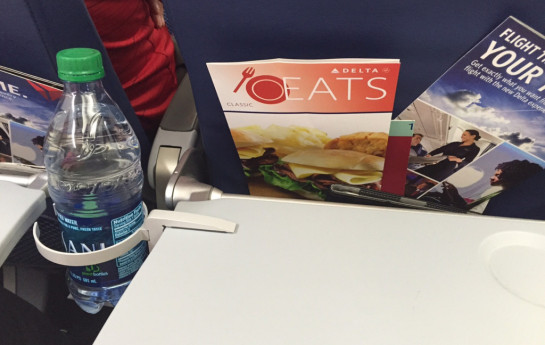 Perfectly portable.
It folds flat, so the 3½-ounce, high-grade-aluminum Vector Cup Holder
becomes svelte when you want to take it on a plane or to work or to a café.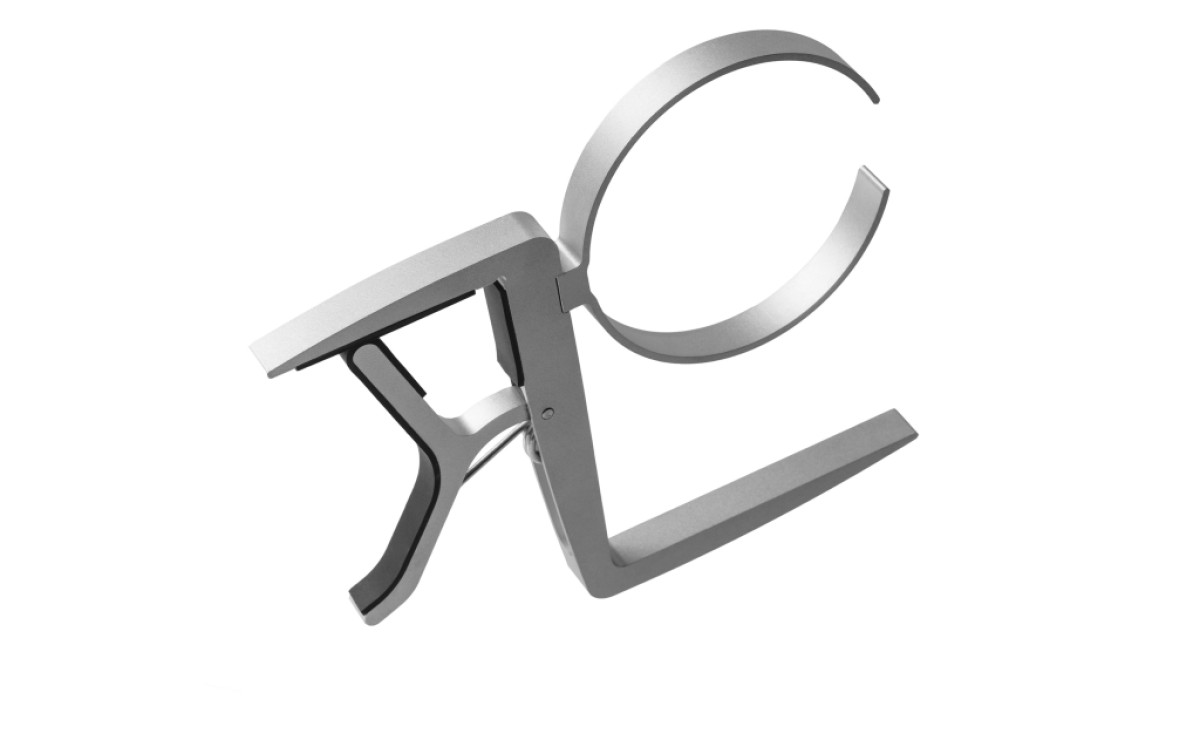 Brian L. Veara
USA
July 29, 2014
Great item. Built to last.
This thing Rocks! I've it used at Starbucks and on airplanes. People have been asking where to get them. These will make a great gift. Fits in my laptop's soft case too.
Because of the price this probably isn't for someone who puts an occasional soda next to his laptop — although, even one spill can ruin your whole day — but if you travel or work from home with a drink by your side all day, it's well worth it.
Snoopy Brown
Randallstown, Maryland
July 29, 2014
Best cup holder ever!!! 
This cup holder does exactly what it says. I love it. I bought it because I was afraid of my son spilling juice or soda onto his laptop. This little device removes that concern and gives you more space to work with!!! 
Alan E.
USA
July 30, 2014
Best idea ever.
Best idea ever. Keeps my drink stable and always available. It snaps to my keyboard tray (and has the added benefit of keeping my mouse pad in place) and even if I forget to move the drink before shutting the keyboard it never spills or dislodges. I even have used it for "glass" glasses and it keeps them steady and secure. My drink is in it right now!